Hey Guys! It's been awhile, sorry I haven't posted for a couple months first I had a bunch of stuff going on with school and finals and then my laptop decided to be a poop and I had to go get it fixed. So, since summer officially started a couple days ago I decided to give you some fun recommendations for books to read during the summer. Most of these books will be YA romance or fantasy books. I love to live vicariously through YA characters during the summer, I mean who doesn't want to pretend that they're in a whirlwind romance or finding out that they have magical powers when they're actually just sitting in their basement. Okay, guys I hope you like my book recommendations for summer! Remember to read some books outside while we have this nice weather I love reading a good book under a shady tree during the summer. 🙂
---
Beach Blondes by Katherine Aapplegate
So, I know the title sounds cheesy that's what I thought when I picked it up from the library but it was so good. I loved it!  It was sweet and dramatic and I just finished the second book in the series last week. I found this book to be captivating and it made me feel like I was in Florida with the characters in the book having the best summer of my life right alongside them.
---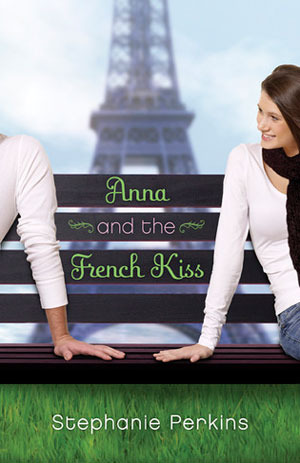 Anna and the French Kiss by Stephanie Perkins
This book is super cute! I loved this book and it's perfect for summer because it's filled with cute British boys, fun French culture, and great friendships!
---
The Angel Experiment (Maximum Ride #1) by James Patterson
This book is great it's full of family, adventure, and epic dangers and mysteries. I loved the main character she was strong and caring and knew how to kick some butt it's sure to be an exciting read for summer.
---
Born at Midnight by C.C. Hunter
I loved Born at Midnight and the whole Shadow Falls series! I love fantasy books like this and I loved how all the characters have some super cool powers. If this book was real I would totally want to be a witch and go to the Shadow Falls camp.
Summer camp + ❤ + fantasy = Shadow Falls
---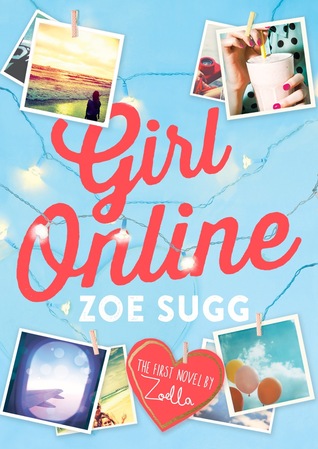 Girl Online by Zoe Sugg and Siobhan Curham (The Ghost Writer)
*WARNING THIS BOOK IS EXTREMELY CHEESY* Okay, this book is cheesy and I know that some of you don't like cheesy YA romances but I love them. So, if you want an easy and lovely read this summer read Girl Online.
---
The Truth About Forever by Sarah Dessen
Okay, as you guys know I love Sarah Dessen's books with a passion. And this book is great for the summer and it make will you feel all of the feels.
---
Frost- Jotun Chronicles #1 by Erin Latimer
Link: https://www.wattpad.com/story/990020-frost-jotun-chronicles-1
I read this book last summer and I loved it and guess what it's on Wattpad so you can read this awesome book for free. This book is a beautifully written fantasy and you should definitely give it a try this summer!
---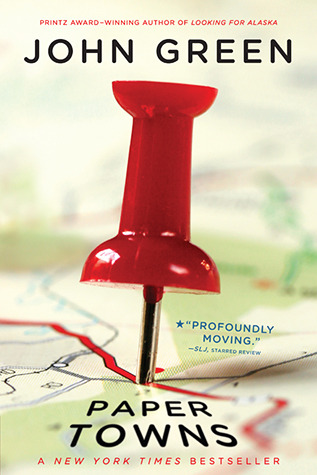 Trailer: https://www.youtube.com/watch?v=rFGiHm5WMLk
You've probably heard a ton about this book because it's coming out as a movie soon but Paper Towns is my favorite book by John Green. It's super cute and if you start soon you can read it before the movie comes out! 😀
---

The Winnie Years by Lauren Myracle
Okay, so I know I cheated because this is a series not a single book but I love this series! Lauren Myracle is one of my favorite authors and my friends and I read her books all throughout middle school. This series is about growing up and falling in love and these books are perfect for a fun relaxed summer.
---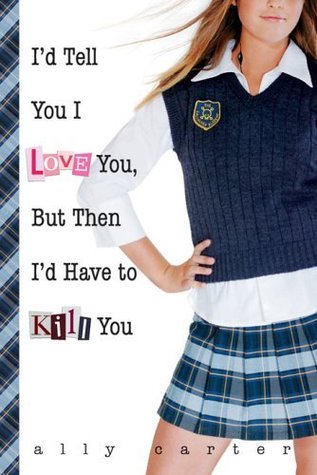 I'd Tell You I Love You But Then I'd Have to Kill You by Ally Carter
The setting for this book is a spy school for girls and frankly this book is fucking awesome. I love the strong female characters who fight for themselves and fall in love at the same time. Also, if you like this series read the Airhead series by Ally Carter too because that is also pretty fucking fabulous.
---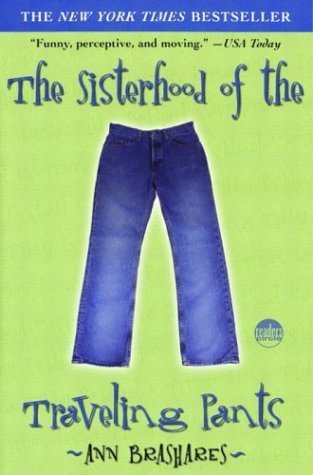 The Sisterhood of the Traveling Pants by Ann Brashares
I'm pretty sure I don't have to explain myself with this one just read it because it's awesome. 🙂
---
I loved the main character in this book and I liked how it talked about how people can get tangled up in their own lies. I thought it was pretty good but the Goodreads reviews weren't all great so let me know what you think if you read it.
---
So, those are my recommendations for some sweet summer reads! If you've read any of them comment down below so we can chat about them together!
Here's my summer playlist I hope you enjoy it!
XOXO,
❤ Madison ❤
"Come with me,' Mom says.
To the library.
Books and summertime
go together."
― Lisa Schroeder, I Heart You, You Haunt Me
---