One of my favorite booktubers Kat (from Katytastic) created this tag a couple months ago and I felt that I had to do it! I hope you enjoy the tag! Also, comment down below your favorite Disney movie, I personally liked Sleeping Beauty best :). Fun fact: When I was little I used to scream "DON'T TOUCH THE NEEDLE" at Aurora when I watched Sleeping Beauty.
btw I'm listening to Disney music while writing this 🙂
---
The Little Mermaid…A character who is out of their element a "fish out of water"
America from The Selection fits this description perfectly, she comes from a poor family and a difficult lifestyle and then suddenly she's living in a castle and she has to learn how to act properly and cope with this complete change of setting.
---
Cinderella… A character who goes through a major transformation
For this I choose Virginia from The Earth, My Butt, and Other Big Round Things she starts off with little confidence and to be completely honest she hates herself but in the end she has a new found confidence and respect for herself and who she is.
---
Snow White… A book with an eclectic cast of characters
The cast from Will Grayson, Will Grayson is certainly eclectic they're are so many different personalities in this book. The authors of this book really bring together so many different characters and they make it work excellently!
---
Sleeping Beauty… A book that put you to sleep
I found New Moon by Stephanie Meyer to be especially boring, young Madison loved the Twilight series. But, I always thought New Moon was just the worst book of the series the majority of it is just Bella moping around waiting for Edward.
---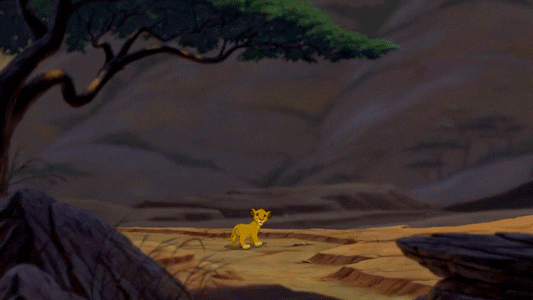 The Lion King… A character who had something traumatic happen to them in childhood
Okay, Harry Potter totally fits this description he had his parents killed in front of him as a baby and he was forced to live with his aunt and uncle and their terrible son. I'm really surprised he didn't have an emotional breakdown tbh.
---
Beauty and the Beast… A beast of a book (a big book) that you were intimidated by, but found the story to be beautiful
I personally found Harry Potter an the Goblet of Fire to be HUGE I started reading the series in fifth grade so at the time a 700 page book seemed massive but I loved it so much it's my favorite book in the series.
---
Aladdin… A character who gets their wish granted for better or for worse
For this I'm choosing Gatsby from The Great Gatsby all he wanted was Daisy back and he got her back, but not in the way he wanted.
---
Mulan… A character who pretends to be someone or something that they're not 
Okay, so for this I choose Maven from Red Queen if you've read the book you know exactly what the fuck if talking about ugh he is such a jerk, but I'm not going to spoil what happened so you'll just have to read the book to know why.
---
Toy Story… A book with characters you wish could come to life
For this I choose the characters from Fangirl because all the characters are so nice and funny and Levi is absolutely amazing.
---
The Princess and the Frog… A character who fell in love with someone unexpected
For this I choose Ben and Lacey from Paper Towns they're so unexpected but they end up working well together and being really cute.
---
So, that is the Disney book tag! If, you've seen the original you can tell I changed the last one. The original tag included the new Disney Descendants t.v show/book because it was a promotion for them done by Kat and some other booktubers but I felt uncomfortable promoting something to you guys that I didn't know a whole lot about. Here's a link to the original one by Kat if you would like to check it out https://www.youtube.com/watch?v=HWr3eIqBHqI
I hope you enjoyed this tag! Talk to you guys soon!
XOXO,
Madison
btw I think I'm going to start posting regularly on Sundays & Wensdays
My Favorite Disney Song;
When Will My Life Begin– Tangled 
"And so I'll read a book or maybe two or three
I'll add a few new paintings to my gallery
I'll play guitar and knit, and cook and basically
Just wonder when will my life begin?"